AIRLab's premises are at Politecnico di Milano, Milan, Italy.
Our main lab is located at Building 7 of the Leonardo Campus. The main entrance of the Campus is in piazza Leonardo Da Vinci 32, 20133 Milano (Italy).
Other spaces of AIRLab are located nearby at Building 21.
The easiest way to reach us is via public transport is the M2 Underground (station Piola), but there are many other options . You can plan your own itinerary here.
---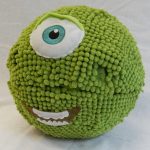 Contact info
email:  admin.airlab-deib@polimi.it
phone:  +39 02 2399 9606
---